Unique Matchmaking Website Experience
Transforming online dating with a personalized upscale brand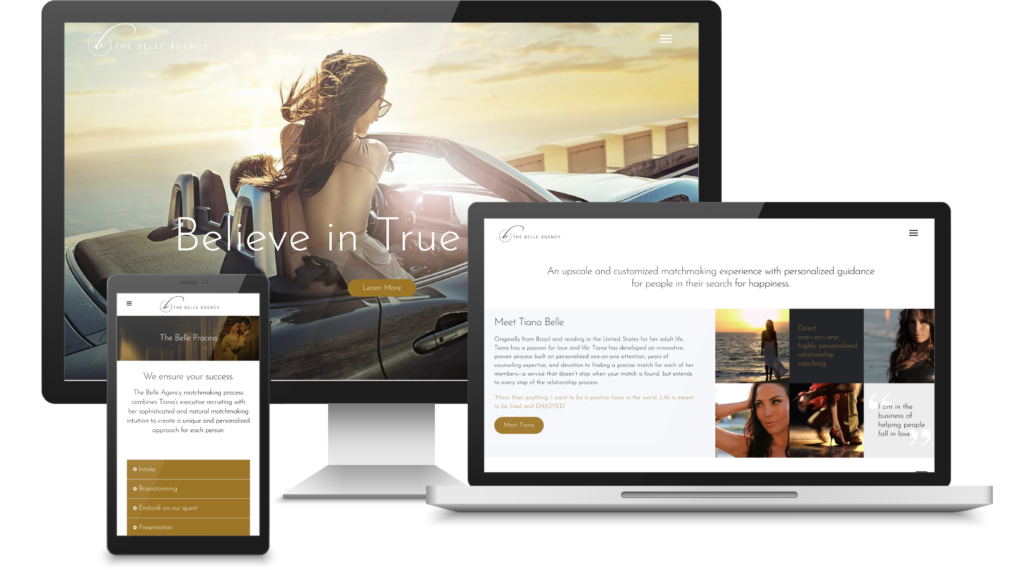 Services
Brand Development, Content Strategy & Writing, Strategic Planning, UX Strategy, Website Design, CMS Development, SEO & Analytics and Systems Integration
Challenge
Develop a new brand identity, website, marketing, messaging and positioning for an upscale dating start-up.
Outcome
Created an innovative unique high-end brand that combined deep understanding "user-first" approach to digital. This improved usability, incorporated rich technology, and added tools to allow tracking and measurement of digital efforts. With the data obtained we were able to develop a robust marketing and social plan to generate brand awareness.
Results
By creating a sophisticated brand with unique messaging we were able to help The Belle Agency make over 100 love connections in six months.
1
MESSAGING AND POSITIONING DEVELOPED
100+
LOVE CONNECTIONS MADE THROUGH WEBSITE