The Future of Manufacturing
Making the industrial industry modern and clean with an improved digital experience
Visit Site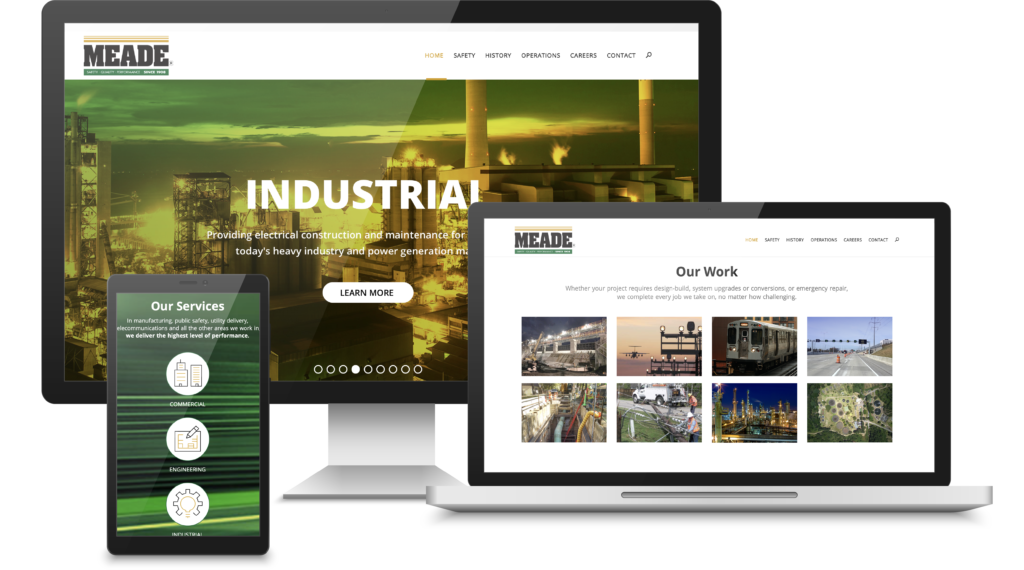 Services
Brand Development, Content Strategy & Writing, UX Strategy, Website Design, CMS Development, SEO & Analytics and Systems Integration
Challenge
Meade requested updated brand and messaging for their website to reflect the current and future of the industrial manufacturing industry.
Outcome
New writing with a clean modern UX design was developed showcasing their safety, technology and manufacturing capabilities. SEO and data analytics were implemented to track progress.
Results
Site traffic was increased by 250% with over 8,000 unique visitors a month. Brand awareness and recruiting increased by over 200%.
250%
Increase in site visitors