Making online shopping beautiful
Taking the elegance of a high-end jewelry store shopping experience digital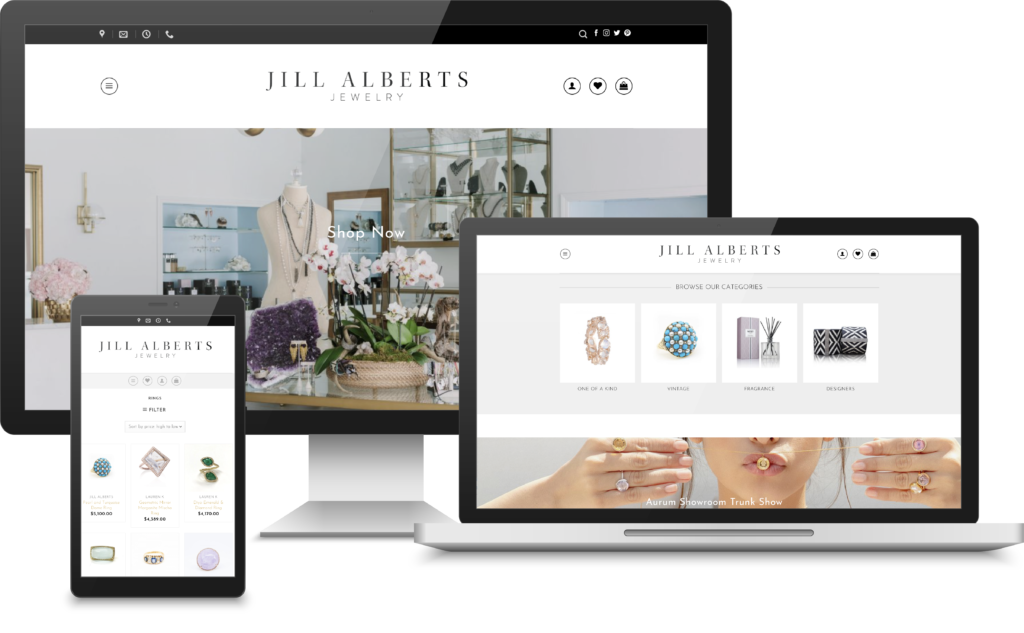 Services
Brand Development, UX Strategy, eCommerce, Website Design, CMS Development, SEO & Analytics and Systems Integration
Challenge
Create a digital shopping experience elegant and beautiful, while creating an easy customer user experience.
Outcome
Designed and developed a clean modern UX design to showcase the beauty of the brick and mortar store online. SEO and data analytics were implemented to track progress
Results
Created an e-commerce website with an elegant UX. A new CMS platform was developed for easier management. Tools were implemented to measure campaign results, analytics and inventory.
12
Jewelry designers represented